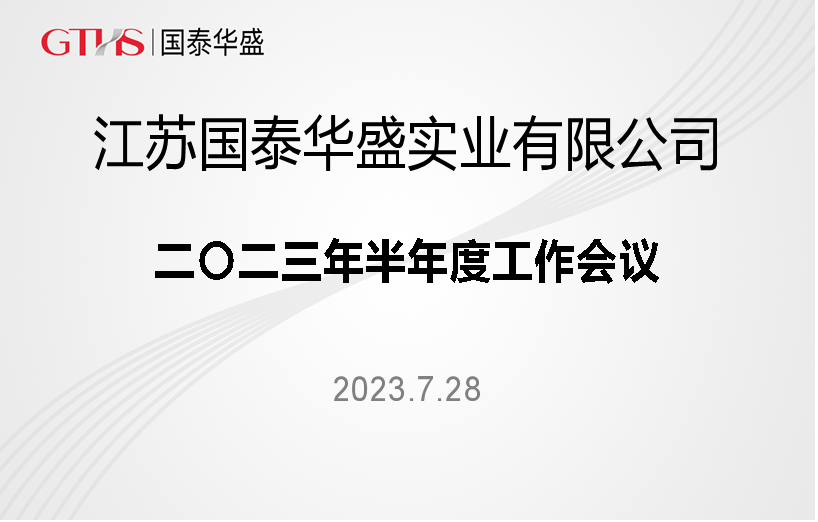 On July 28th, GTHS held 2023 semi-annual working conference. The meeting began with a presentation and analysis of the company's business data for the first six months by the Finance Department Manager. Following this, the business departments, and functional departments provided reports on their work situation.
At the meeting, General manager Zhu Ronghua introduced the company's semi annual business situation, emphasizing a steadfast commitment to the development goals, proactive market exploration, seizing orders, and enhancement of the operational quality of self-owned production entities. Specific requirements were outlined in areas such as talent cultivation, design and research, digital trade, and brand development.
Finally, Chairman Jin Zhijiang urged all employees to consistently maintain a long-term perspective, firmly seize the current opportunities in the textile and apparel industry, constantly summarize and improve in learning, and promote high-quality sustainable development through persistence and innovation. He stressed the company's enduring dedication to a people-oriented approach and customer-centric focus, reinforcing product quality enhancement, and constantly improve internal governance standards.