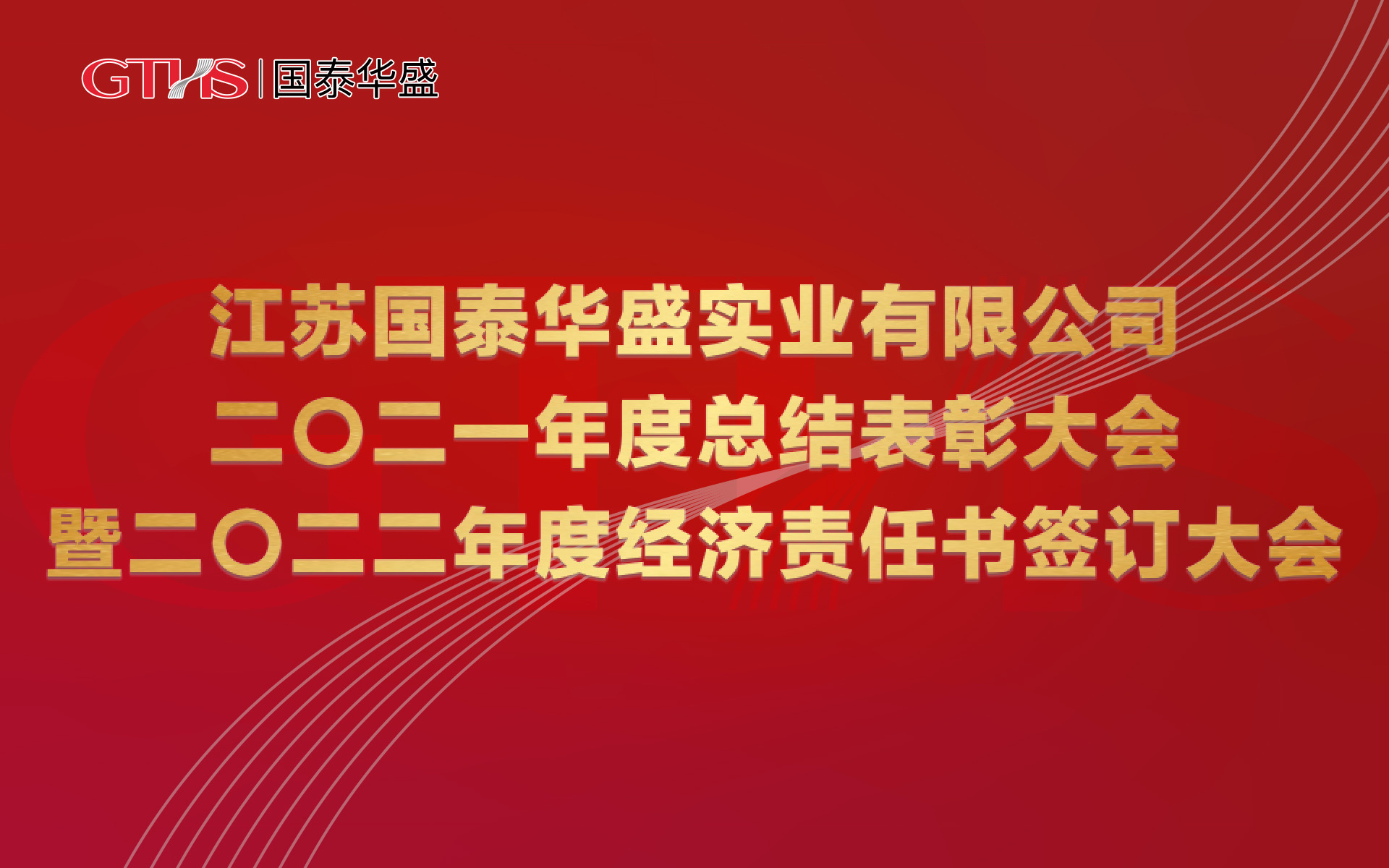 On June 6, GTHS held the 2021 annual summary commendation and 2022 annual economic responsibility signing conference. The staff, subordinate production entities and technical proofing center responsible persons attended the meeting.
First of all, General Manager Zhu Ronghua made a comprehensive summary of 2021 business conditions, and made specific arrangements for the main work at the present according to the political and economic situation domestically and abroad. Later, the advanced team award ceremony and the signing ceremony of the economic responsibility statment were held.
At the meeting, Chairman Jin Zhijiang asked the all employees to always adhere to the strategic goal of "High-quality and sustainable" development, constantly strengthen internal control compliance and talent team construction, continuously improve the level of internationalization and Industrialization, and strive to fully achieve the 2022 target and the "14th Five-Year" development goals!