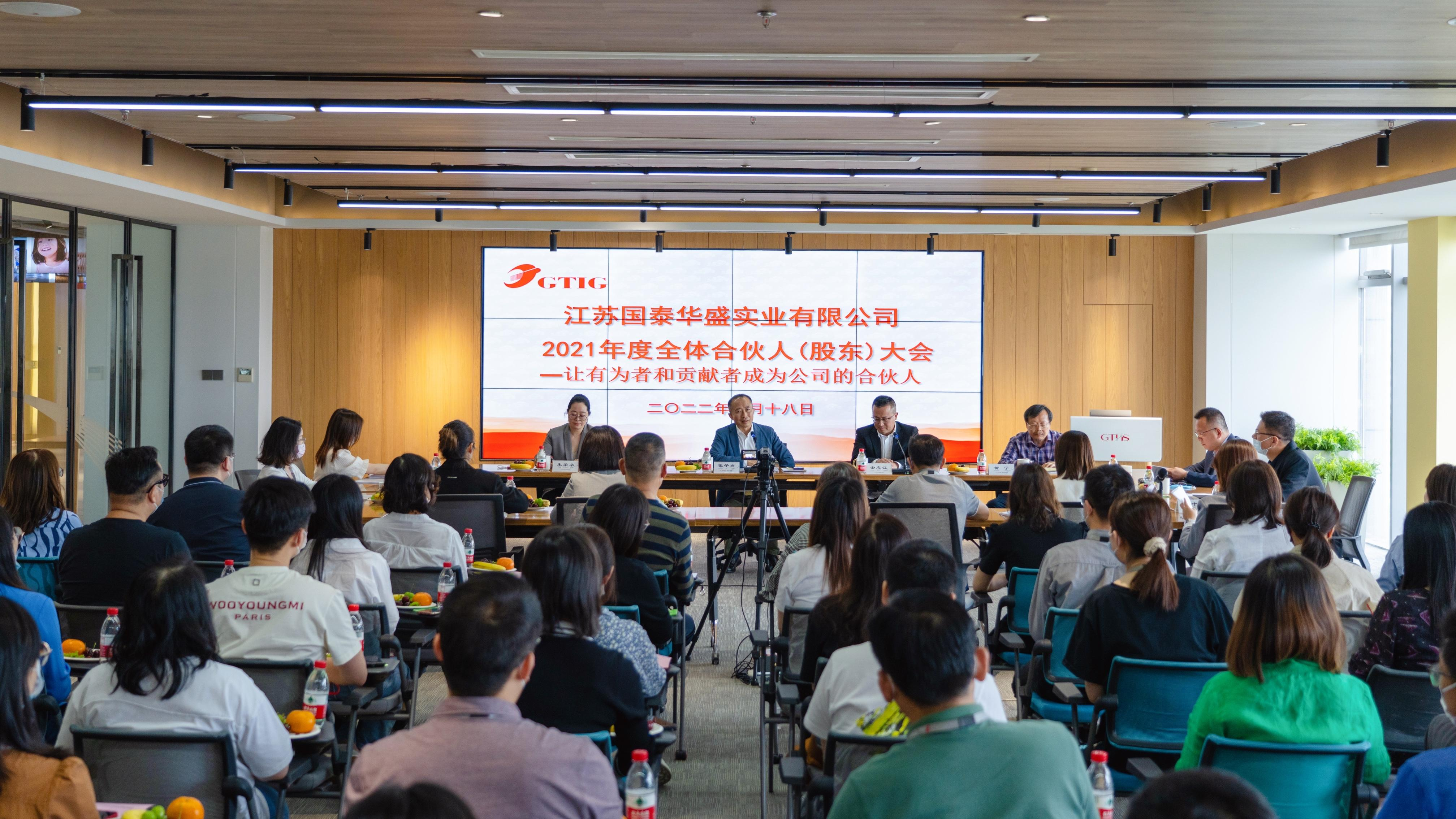 On May 18th, GTHS held the 2021 annual meeting of the board of directors and all partners (shareholders). Leaders of the GTIG, all directors, supervisors, senior executives, financial leaders, shareholder representatives and partners of the GTHS attended the meeting.
The board of directors and all partners (shareholders) meeting passed various proposals. The meeting comprehensively summarized the work of the board of directors, the company's 2021 financial situation and overall operation.
At the meeting, Chairman of the GTIG, Zhang Ziyan, delivered an important speech, demanding that GTHS always adhere to the strategic goal of "High-quality and sustainable" development, further strengthen the construction of "multiple pillars" based on financial management, strengthen internal governance such as internal control and compliance, supervision and auditing, and strengthen talent introduction and team building. At the same time, it further emphasized the importance of common prosperity, and truly made promising people and contributors become partners of the company.